SIP Paging Mic Console / Phone
A SIP based microphone paging console is ideal for PA applications, various built-in advanced functions such as broadcasting to zones, two-way communication via an inbuilt speaker, or playing back pre-recorded messages. All these functions are available without the need of server or distance limitations.
SIP Phones also offer a cost effective alternative for PA applications. SIP Phones with multifunction BLF keys allow mapping of individual speakers / zones to one touch keys for quick announcements. When combined with Paging server these keys can also be mapped to trigger prerecorded tones or audio files on individual speakers or zones.
Showing all 16 results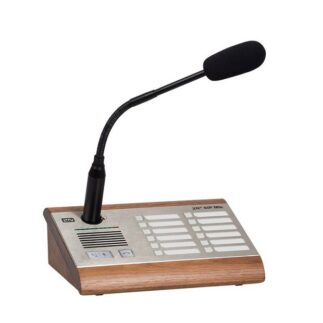 2N SIP Mic Console for paging and 2 way communication. Server-less paging to up to 12 zones Two-way communic