Biometric Fingerprint Scan
Biometric Fingerprint Scan Systems have now become an integral part of smart security for a modern connected home, they offer Increased Convenience, Improved Security and Connectivity.
No more worrying about misplaced keys or lockouts, they allow you to open the door using keypad or fingerprint or smart phone. You can also check logs to keep track of who has entered or receive notifications on mobile.
Showing all 8 results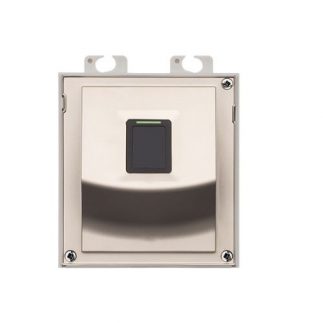 2N 9155045 Fingerprint Reader Module module for 2N® IP Verso intercom provides maximum security, high reliability,