Doorbird
Doorbird intercoms support both wired and Wi-Fi connections and send notification to your smartphone when the doorbell button is pressed. You can see your visitors and open the door from anywhere in the world via smartphone or tablet.
Doorbird intercoms not only work with iOS and Android Apps but also integrate with Home Automation platforms like Control4, Crestron, KNX etc.
Please select from the drop-down menu on the left under Doorbird to explore the various sub categories / options.
Showing all 15 results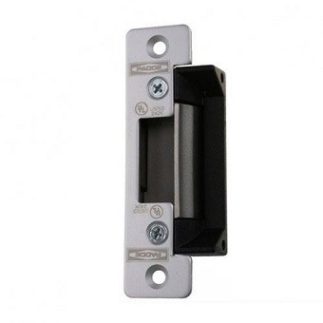 IP 56 Weather Resistant Fail safe / Fail secure changeable Stainless steel strike for extra strength and durab