Ultraloq
Ultraloq is a revolutionary smart lock that offers Multiple Smart ways to open doors – Biometric fingerprint access, Contactless key fob access, OLED touchscreen keypad access, Bluetooth enabled smartphone access or physical key access.
Ultraloq can read a fingerprint in 0.5 second and features an auto light up sensor that illuminates the fingerprint reader and keypad. Designed as a DIY solution to fit any standard door, Ultraloq can be installed in minutes and features dustproof and waterproof rating of IP65 making it an ideal choice for main entry doors.
Please select from the drop-down menu on the left under Ultraloq to explore the various models and accessories.
Showing all 3 results
Stainless Steel Deadbolt Cover Back plate covers up holes left by previous deadlock, available in Satin Ni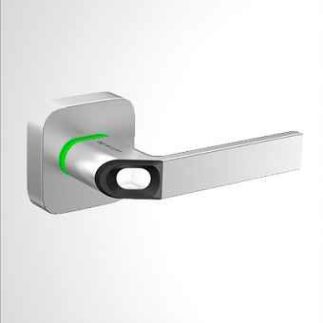 Ultraloq UL1 – Fingerprint, key fob, and Bluetooth compatibility makes UL1 versatile, convenient and affordable.
Ultraloq UL3 Smart lock is designed to be "Real Keyless" for maximum flexibility and convenience. You are free t