Cloud Hosted Intercom for Single Homes
Cloud Hosted Intercom solutions are cost effective and eliminate the need for investing in unnecessary hardware. System functions like adding, modifying and deleting users, assigning individual access levels, programming scheduled door locking and unlocking and other vital access control actions can be performed remotely.
Cloud Hosted Intercom Solutions are ideal for Home applications since the exorbitant cost of laying new cabling to each apartment/ house can be avoided. We offer world leading Cloud Intercom Solutions from 2N & Akuvox which integrate with Smart Mobile Phones and Indoor Answering units. 2N supports integration with mobiles using the 2N Mobile Video App, whereas Akuvox supports mobile integration with Akuvox Smartplus App, both these apps are available for IOS and Android Smartphones.
Showing all 6 results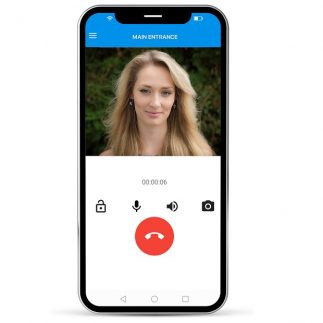 2N Mobile Video is a Cloud based intercom service which supports receiving intercom calls on Mobile Phones , IPad's