Keyless Entry Systems
A lot of home and business owners these days want something that is truly reliable when it comes to securing their properties. In recent times, the use of key-less entry solutions have become very popular due to their use of biotechnology and wireless connectivity. Key-less entry systems offer multiple modes of operation Face Recognition, Keypad , Biometric fingerprint, Bluetooth/ Zwave / Zigbee wireless functionality and also mechanical backup keys just in case.
Not only is key-less more convenient, but it puts a stop to lost keys and lock outs and also offers Increased Convenience, Security and Connectivity. You can also check user logs to keep track of who has entered or receive entry notifications on your mobile.Keyless Entry Systems provide secure management of entryways, doors, gates and other access points. and have now become an integral part of smart security for a modern connected home.
Our Keyless entry solution portfolio includes – Face Recognition Systems, Smart locks and Access Readers with Fingerprint, RFID , Bluetooth and App based Ekeys.
Showing all 44 results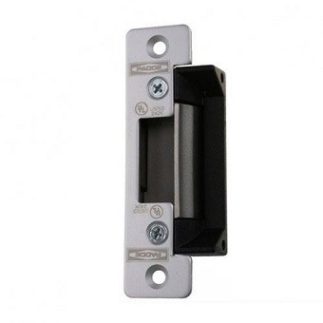 IP 56 Weather Resistant Fail safe / Fail secure changeable Stainless steel strike for extra strength and durab