Smart Locks
There are many different types of security and locking devices commonly used in homes and Offices. However, in recent times, the use of key-less entry locks have become very popular due to their use of biotechnology and wireless connectivity.
A lot of home and business owners these days want something that is truly reliable when it comes to securing their properties. Key-less entry locks offer multiple modes of operation Keypad , Biometric fingerprint, Bluetooth/ Zwave / Zigbee wireless functionality and also mechanical backup keys just in case.
Smart Locks can communicate with the rest of your smart home network and with your phone regardless of wherever you are.You can easily lock or unlock your doors, check the status of your door lock, set a individualized entry code for a visitor or service provider and receive a text message or email when your door is accessed.
Showing all 11 results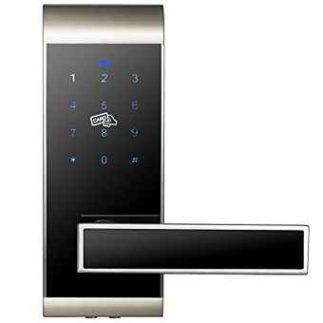 Various access for your convenience -- password/card/key/smart phone American standard single latch for easy rep