Emergency SIP Phones for outdoors
Emergency SIP Phones for outdoors feature easy-to operate help point units that allow direct calls to a central control location or help desk providing assistance. Users can also access location, transport or tourism services via the intercom station's information calling button.Available with Emergency or dual Emergency and Information buttons, the units are ideally suited for applications where assistance may be required in addition to emergency calling. On board configurable relays can be utilize to control lighting, duress alarms, CCTV or gate controls common within public safety and transport environments.
Emergency SIP Phones for outdoors are suitable to applications such as Parks, Shopping centers, Malls, Car parks, Bus Stations, Train Networks, Airports, Freeways, Shipyards etc. The systems can easily be integrated into existing, shared or dedicated networks or IP Phone systems and support PoE thereby eliminating the need for electrical cables and power outlets.
Emergency SIP Phones for outdoors can also be 3G enabled for installation in remote areas. We also provide 3G Line Gateways for enabling lift / elevator phones to make calls via 3G, these gateways also support battery backup in case of power failure.
Showing all 11 results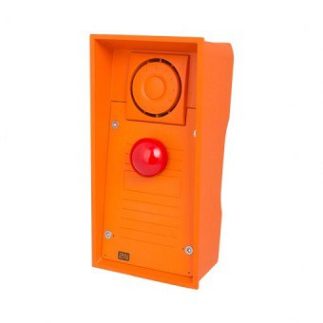 2N Safety Intercoms are designed for use in Parking Lots, Motorways, Train Stations, Airports etc. For applications