2N Helios
2N Helios range of intercoms are renowned for their high quality and advanced features. They are are available in flush mount and surface mount versions with a host of optional features like HD camera, Card Reader, Bluetooth, Touch Screen keypad, Fingerprint Reader etc,
2N Helios intercom range includes IP Vario, IP Force, IP Verso, IP Base, IP UNI,  IP Solo , IP Safety, and Verso 4G LTE models suitable for various application scenarios. IP Force is one of the sturdiest intercoms suitable for extreme weather applications. IP Verso is a modular intercom which is expandable i.e. it allows users to add modules as their needs grow.
2N Helios intercom answering units / monitors include both audio and video models and are available with Wi-Fi option for easy installation.The range includes IP Indoor Touch, IP Indoor View, IP Indoor Compact and IP Indoor Talk Models.
2N Helios also offers a Cloud Hosted Mobile Video service for home users or apartment owners who would prefer to receive intercom calls on mobiles.
We offer the entire range of 2N Helios intercoms along with various accessories. Please click on links or select from drop down menu on left under 2N to explore various sub categories / options.
If you need assistance in designing the solution or selecting the right equipment please avail of our Free Project Design Service by clicking on the link.
Showing all 42 results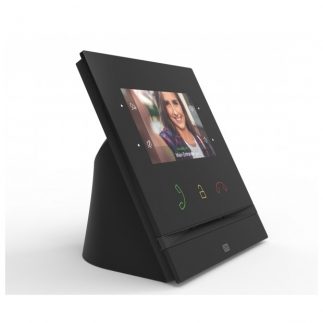 A stand for 2N answering units. The stand can be positioned on a reception desk or even a shelf in a flat. Simply fi