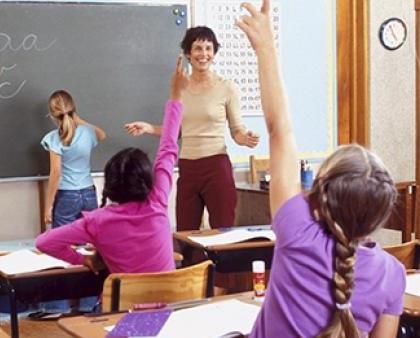 Information dissemination across Public Spaces for the broadcast of scheduled prerecorded announcements, live security announcements, evacuation or public safety announcement is hassle-free using SIP public address systems. Automatic prerecorded announcements, Bell scheduler for schools, Music for retail spaces etc. can be programmed to broadcast on certain days or times to a select number or all PA zones, ensuring the message is heard by target audience.
Use your LAN, WAN or web network to distribute high quality sound, voice paging, Informacast messaging, advertising or music from another IP-connected device, Internet Radio, VOIP phones, IP telephone or server. SIP Paging & PA systems can be deployed as a standalone system or can integrate with existing IP Phone Systems and are also capable of integration with legacy paging systems.
SIP PA systems are particularly suited for school paging and bell systems, they are very flexible and can even be used to modernize part of your old PA  and can  connect with your VOIP phone system to enable easy paging from the phone handsets. The systems can easily be integrated into existing, shared or dedicated networks and support PoE easy and cost effective installation, thereby eliminating the need for electrical cables and power outlets.
Automated School Bell System : Automated School bell solution is ideal for schools i.e., different bell tones can be scheduled for School start and close time, class changes, recess, timer bells for parent teacher meets, open days etc. can be easily customized from a PC screen. National and School anthems can also be played at scheduled time as required.Automated bell system can also be integrated with existing legacy speakers or PA systems to ensure protection of existing infrastructure investments and for more flexibility and convenience.
Easy to install, cost effective, high quality sound and reliable technology our Automated Bell and PA solution includes the following components
1. SIP Speakers : SIP speakers register as extensions on VoIP Phone Systems and can be activated by dialing the extension number to make an announcement. Users can also group speakers to activate them all at once for mass notification by dialing a code on their phones. SIP speakers also support Multicast streaming with priority options – i.e. if music / radio is streaming on the speakers, users could barge in to make important announcements.
1. SIP Paging Gateways :For customers who want to migrate to an IP based Automated bell and PA system but want to use their traditional PA system we offer a cost effective solution to bridge  existing infrastructure  with the new solution by using IP to Analog Paging converters/ gateways.
2. SIP Paging Servers : SIP Paging servers / adapters support scheduled broadcast of recorded announcements, school bell ring tones, etc. These units can also be integrated with SIP Phone systems to multicast announcements, bells, music streaming etc.Whenever there are announcements, the background music gets automatically paused / muted.
3. Analog to IP Encoders: For applications requiring multiple streams of background music for different zones, we offer  Analog to IP Encoders that enable connecting of traditional audio sources like radio, CD players etc. to an IP network. Whenever there are announcements, the background music gets automatically paused / muted.
4. Paging Mic Console :For customers who need a centralized Paging Microphone Console for making regular announcements we also offer a range of SIP Paging Microphones.
5. Centralized Management Software: For large installations involving hundreds of speakers , gateways etc. we also offer a Audio Management Software for easy management of all endpoints, the software also supports audio scheduling, remote monitoring, bulk upgrade of firmware etc.
Please click on below Case Study Video of Paging and PA system installation.
For more information on our Automated Bell and PA solution please contact us for a free consultation.