2N IP Verso 4G LTE
2N IP Verso 4G LTE is a Modular intercom which can be expanded as needs grow. Thanks to its modularity it can be used everywhere you need to choose a specific function and purpose of use. For example, you can choose an HD camera with an infrared light and night vision or a smart card reader. It can not only be easily integrated into your current camera and monitoring system, but thanks to programmable scripts, the whole system can be used as a security component to protect the building
2N IP Verso 4G LTE comes in a basic 2 module frame with camera module mounted, customers can simply add extra modules from a choice of upto 30 module options  – Keypad, Card Reader, Bluetooth, Fingerprint Reader, Nameplate, One touch Call buttons, Touch Screen Display, etc. The full Helios Door Access range can be integrated into one on-site system or a multi-zone, multi-site system – all within an IP environment using SIP (Session Initiation Protocol).
2N IP Verso 4G LTE works over the cellular network and can make video calls using a 4G LTE SIM card supported by 2N Mobile Video service. 2N IP Verso 4G LTE is ideal for installations where no network or cabling is available, old apartment buildings and remote installations.
The 2N IP Verso 4G LTE range comes in both Flush and Surface mount options and is available in Silver and Black Colours.
Showing all 19 results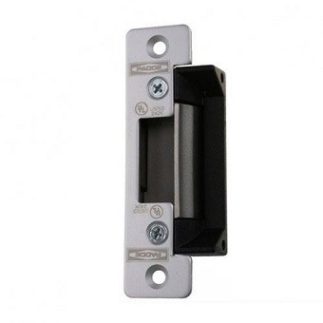 IP 56 Weather Resistant Fail safe / Fail secure changeable Stainless steel strike for extra strength and durab