Description
Akuvox SmartPlus Mobile Intercom APP allows tenants to see and talk to visitors, open doors, monitor building entrances and issue virtual keys from their smartphones, and simplifies property access management for property managers and owners. Cutting-edge smart doorphones, an easy-to-use mobile intercom APP-SmartPlus, and a powerful cloud-based management portal are all designed to deliver an unparalleled building living experience.
Enhances Living Experience
Preview – See who is at the entrance before answering the call
Virtual Keys – Issue time-limited QR code keys and guest PINs, and share them with guests
Video Calling – See and talk to visitors with live video before buzzing them in remotely
Push Notifications –Get instant notification of incoming calls
Door Unlocking – Open doors using the "Open Door" button of the app or Bluetooth
Door Release Logs – Access to date- and time-stamped photos of door release events
Monitor Entrances – See what is happening outside by accessing the camera with the touch of a button
Please note Akuvox Smartplus Mobile Intercom App is a subscribed cloud service with a one off payment please contact us for subscription information. Features like Virtual Keys, Bluetooth, NFC, etc. mentioned above are dependent on the intercom model chosen to work with Smartplus.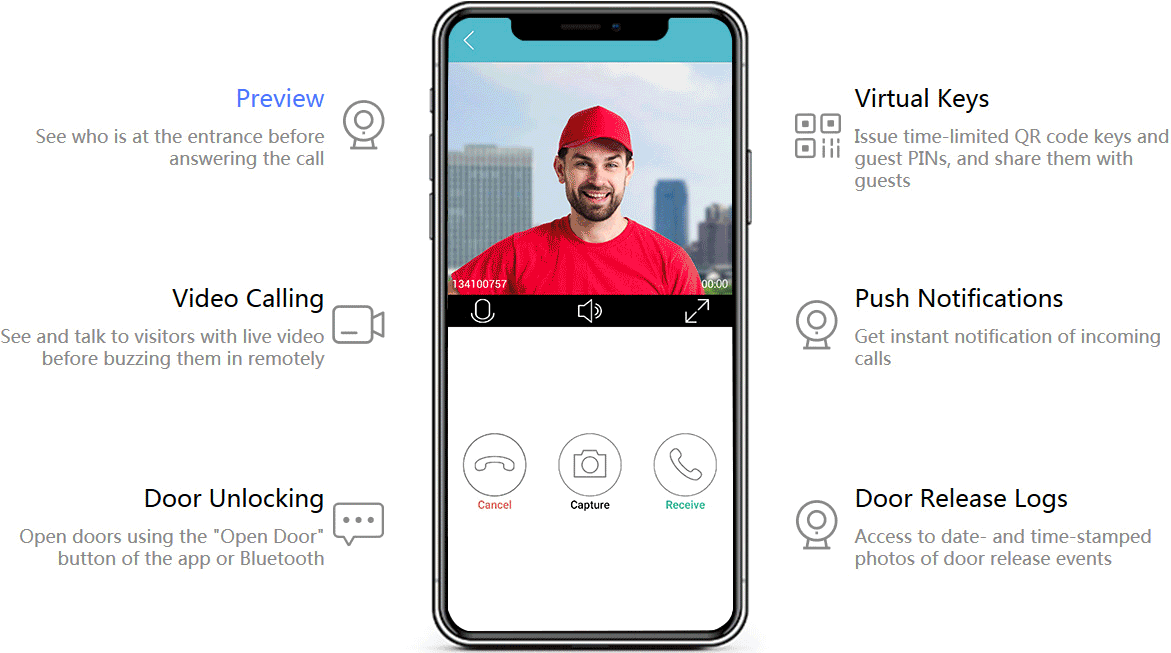 Increase the Value of Property – Cutting-edge intercom amenities boost your property's curb appeal.
Manage Multi-site Property Access in One Place – Access management, door release logs audit, and system maintenance and upgrade can all be remotely carried out from a web portal.
Flexible Property Access Options – Flexible property access using app, facial recognition, Bluetooth, NFC, QR codes, PINs or RFID cards.
Easy Integration – Easy to integrate with on-premise building security systems, home automation and access control systems.
Supports Standard Phone Calls – Residents without smartphones can still talk to and unlock doors for visitors through a standard phone call.
Cost-effective Solution – Smart intercom requires less investment in building's infrastructure with less wiring needed and lowers on-going maintenance costs thanks to remote management.
Monitor Entrances – See what is happening outside by accessing the camera with the touch of a button.