Fanvil IP Phones, IP Phones Desktop & Cordless, Office Phones - Desktop / Cordless, SIP PA Mic / Phones, SIP Paging Mic Console / Phone
Fanvil X6U Enterprise IP Phone, Bluetooth, Wi-Fi, 60 DSS keys.
$296.00
20 SIP lines, 3-way conference, SIP hotspot
5 Line keys on the main display
1×4.3″ main colour display, 2×2.4″ side colour displays for DSS keys
HD audio on speakerphone and handset
Built-in Bluetooth for connecting Bluetooth headset
Support WiFi connectivity (Via optional WiFi dongle)
Support EHS wireless headset
Up to 60 DSS keys (12 two-coloured physical keys)
Dual Gigabit ports, integrated PoE
Stand with 2 adjustable angles of 45 and 50 degrees
Compatible with major platforms: Asterisk, Broadsoft, 3CX, Metaswitch, Elastix, Avaya etc.
Description
High-definition Audio High-efficiency Work
Superb Harman speaker and wideband codec G.722, Opus, HD audio in Fanvil X6U enables you to enjoy a crystal-clear and high-efficient group communication.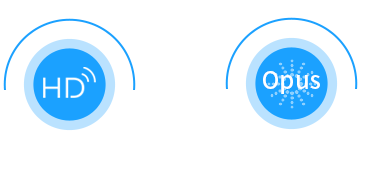 Elegant Outlook Easy Operation
Housing a more intuitive design with a 4.3-inch 480×272 color LCD, two 2.4-inch color side LCDs and 5 line keys with LED light, Fanvil X6U allows a more user-friendly feature customization.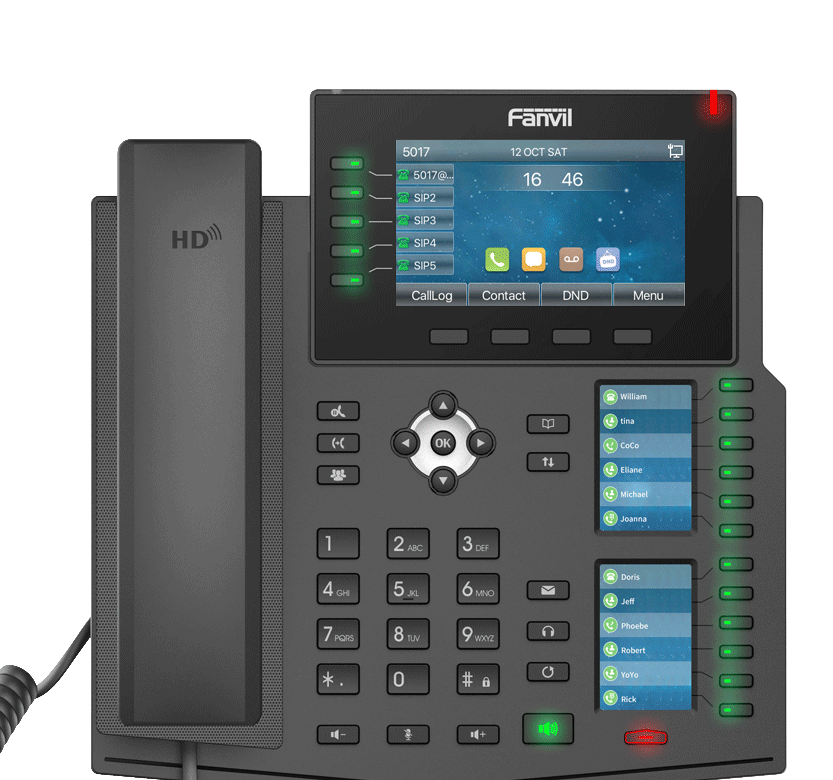 Greater Interoperability and Collaboration
Matched with accessories, like EHS headset via EHS Cable, WiFi via WiFi dongle and built-in Bluetooth, Fanvil X6U is designed to encourage flexibility at work.

Downloads