SIP Video Intercoms
SIP Video intercoms are a generation ahead of IP Intercoms. Besides doing everything that an IP intercom can do, SIP intercoms offer the extra functionality of being able to integrate with IP Phones and Phone Systems.
SIP Intercoms can also work as standalone systems, however connecting with phone system enables SIP intercoms to call multiple devices. Users can make and receive both Intercom and phone calls from one device unlike traditional systems where intercoms and phones were separate devices on separate networks . This makes SIP Intercom systems extremely cost effective, they eliminate duplication of hardware, cabling and installation costs.
Our SIP intercom range includes world leading brands – Akuvox , 2N , Doorbird, Fanvil , Grandstream, etc. All these models are robustly built to handle adverse weather conditions & offer users great value for money with many advanced features like Key-less entry via Keypad / Card Reader/ Bluetooth, Face Recognition, Visitor Snapshot Capture, Video Recording, Integration with Mobile Phones etc. These intercoms can also Integrate with 3rd party automation systems.
Besides offering Australia wide installation services we also offer customers assistance in designing the solution or selecting the right equipment, please click Free Project Design Service to avail the free service.
Showing all 59 results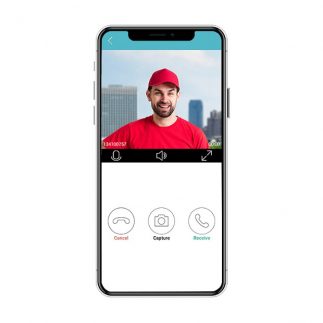 Preview - See who is at the entrance before answering the call, Create Virtual Keys - Issue time-limited QR code